The ESG Journey Series – Brooke Thiessen, Deloitte (Ep3)
Brooke Thiessen is a Director at Deloitte's Infrastructure Advisory Team and the lead for the Global Financial Advisory practice's ESG strategy. In this episode, we explore the critical role of capital markets and government policies in funding the Net Zero transition; recent historical events and key developments in the industry that have reshaped the ESG global agenda; and how ESG standards and frameworks fit in corporate strategies.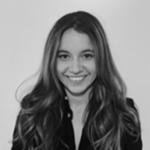 Prior to her current role, Brooke was a Vice President of Portfolio Management at Brookfield Infrastructure Partners where she was responsible for formalising the Infrastructure group's ESG strategy for the infrastructure private funds and portfolio companies.
This 9-minute interview is the third episode of our ESG Journey series where we speak with exceptional industry leaders to uncover their unique perspectives on how they build and promote best practise ESG behaviours across a variety of sectors. View all episodes on our website here.